Workshop series: Make it happen: Studying successfully with motivation and joy!
The workshop series is planned with 3 sessions as a 2 ½ hour in-person event. The dates can be booked individually. Participation in all 3 dates is required for a certificate. 
More information on the workshop content will be published soon.
Dates:
09.05.2023, 4:30-7:00 pm
My new me

: Your new identity as an international student

23.05.2023, 4:30-7:00 pm
I believe in myself: A shower of self-confidence for you

 

06.06.2023, 4:30-7:00 pm
I dare to speak German: It is all about the language 
Trainer: Gabriela Varela Lopez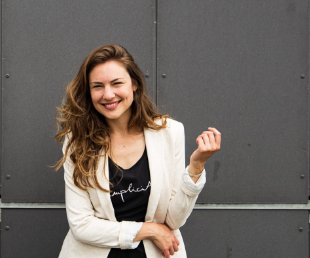 I was born in Argentina and have lived in Freiburg for more than 11 years.
During a long time after my transoceanic move, I felt that my self-confidence was lost. I tried and tried and still I kept thinking "I am not enough".
Do you know that feeling too? That's why we are meeting!
We will share, reflect, do practical exercises and learn from each other how to gain more self-confidence in a safe space.
In my workshops I speak very slowly and simply, so that everyone can understand the essentials, both in English and in German.
With me there are no stupid questions, just as there are no right or wrong answers.
This is about showing ourselves as we are, without fear and without shame.
Please bring curiosity, openness and a desire to share.
I am so looking forward to you!
Impressions from the summer semester 2022:
All university degrees, qualifications and certificates are worthless if you do not believe in yourself! So thanks, Gabriela, for this intense and empowering workshop "I believe in myself". The most important messages were to focus on your strengths, to recognize your small steps every day and - very importantly – to remember you are a gift.